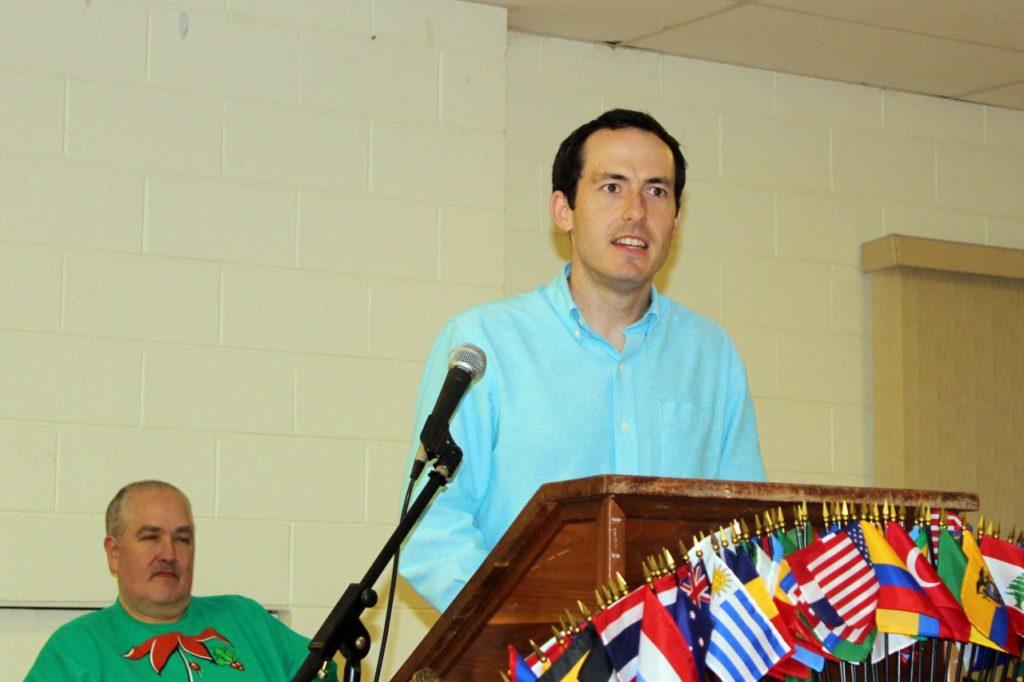 This evening we were graced by the presence of Pastor David Baker from Green Level Baptist Church who brought us our traditional Christmas message. David started at Green Level Baptist as a youth pastor and is known by several of our members who currently or have previously attended Green Level Baptist Church. He is married and has two children, a son and a daughter.
He started with a special prayer for Josh Herald who recently suffered several strokes while on a hunting trip with his son and is currently in Greenville, NC. Please join us in prayer for his recovery.
Hellen Keller once said: "As long as you can sweeten another's pain life is not in vain". This is how David's message about the beauty of Christmas began. In this message he shared how the life of Jesus was lived and how He came not to be served, but to serve. As Lions our mottos is "We Serve!" and this was one of several parallels that were made.
A quote from Mother Theresa goes: "We cannot do great things on this earth; only small things with great love". Service to others is also a gift of grace and love similar to how God gave himself (the greatest gift of all) when he became incarnate as a man named Jesus.
David even coined his own acronym for LION: "Living Intentionally for Others Needs" which was very thoughtful. Serving like we do is a very Christian (Christ-like) thing to do. Meeting needs and loving people in all circumstances with all manner of needs is what we were made to do.
He encouraged us to "Keep on keeping on!" in our service!
We hope that everyone will have a Very Merry Christmas and a Happy New Year!