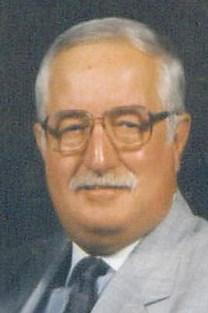 Lion Gilbert Thomas Faber, 77, of Apex, died Tuesday, November 12, 2013 at UNC Hospital. Mr. Faber was born on January 22, 1936 to David and Rachel Merrill Faber in Brooklyn, NY. Mr. Faber served his country in the U S Army. He was a devoted member of Apex Lions Club for over 30 years. During this time he served in many State and District offices including serving as District Governor for District 31G in 1991-1992. He was a wonderful husband, father, and grandfather. His wonderful sense of humor will be missed by many.
He is survived by his wife of 54 years, Lion Barbara Jean Faber; son: Lion Wayne Faber of Apex; daughters: Karen Faber of Holly Springs, and Kathy Faber of Cary; and sister: Yettel Campbell and husband Jessie of Gunbarrel, TX. He is also survived by his cherished grandchildren: Dustin Faber, Shelby Jordan, Amanda Faber, Robert Jordan, Barbara Faber, and Gilbert Faber.
In lieu of flowers, memorials may be made to NC Lion, Inc., P O Box 39, Sherrills Ford, NC 28673; or N C VIP Fishing, P O Box 140, Columbia, NC 27925; or to Lineberger Cancer Center, External Affairs, UNC-Chapel Hill, CB #7295, Chapel Hill, NC 27594-7295.
Our condolences go out to the entire Faber family.