We recently had an insightful meeting featuring Janet Mason, the executive director, and Rosa Scarborough, an instructor at Horse and Buddy. Rosa's journey from a volunteer to an instructor at Horse and Buddy was highlighted during the discussion.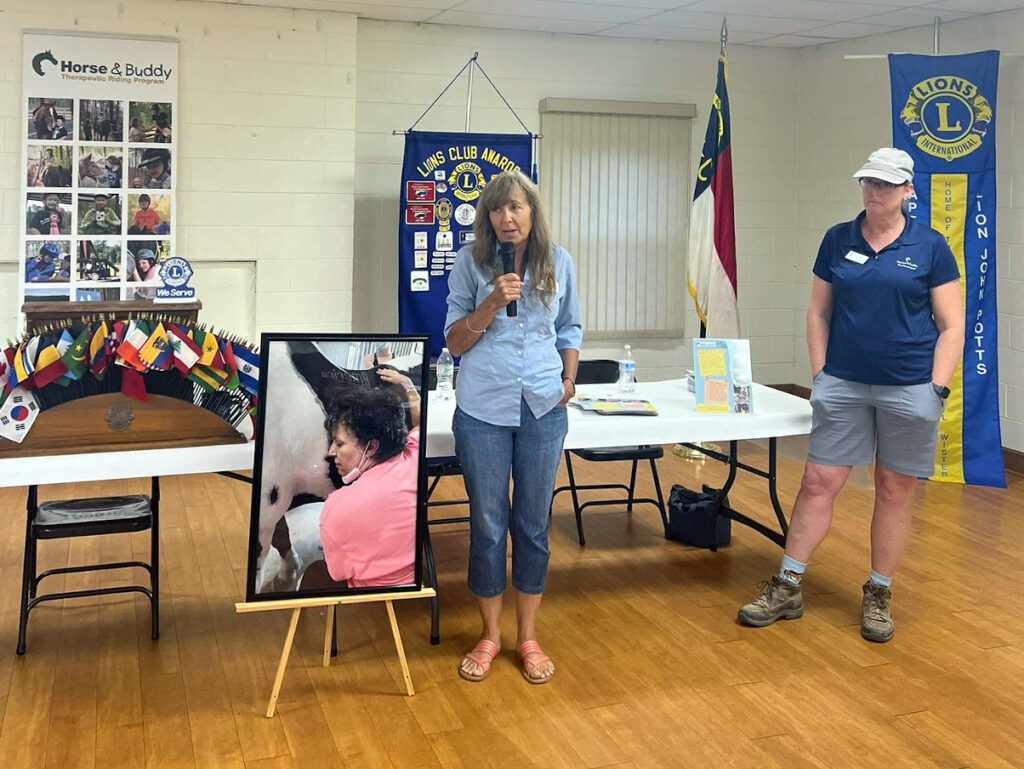 Horse and Buddy is a commendable organization dedicated to offering equine therapy for individuals with special needs. Their vision is to become a center of excellence in their field, transforming lives within the community.
The meeting showcased their Silver Saddles program, specially designed for seniors. This program aims to provide a meaningful activity that allows seniors to connect with others, enjoy nature in a rural setting, and safely interact with horses. The focus is on benefiting participants physically, emotionally, and mentally through this fulfilling experience.
Rosa showed us the therapeutic benefits of equine therapy are manifold. Participants often develop improved communication skills, increased self-esteem, and enhanced emotional regulation through their interactions with horses. The experience fosters trust and empathy, teaching individuals to establish healthy relationships and cultivate a deeper understanding of themselves and others. Furthermore, the physical aspect of working with horses can provide exercise and stress relief, contributing to overall well-being.
They are located at Old US 1 hwy in New Hill Horse and Buddy is highly praised for its exceptional staff and volunteers who play a crucial role in the program. Their selection, care, and understanding of the therapy horses are remarkable, making them an integral and valued part of the program.