Last year we were unable to provide Free Vision Screenings at Peakfest because our screening camera was in the shop getting a new battery. But this year we were once again able to perform this valuable service for the public.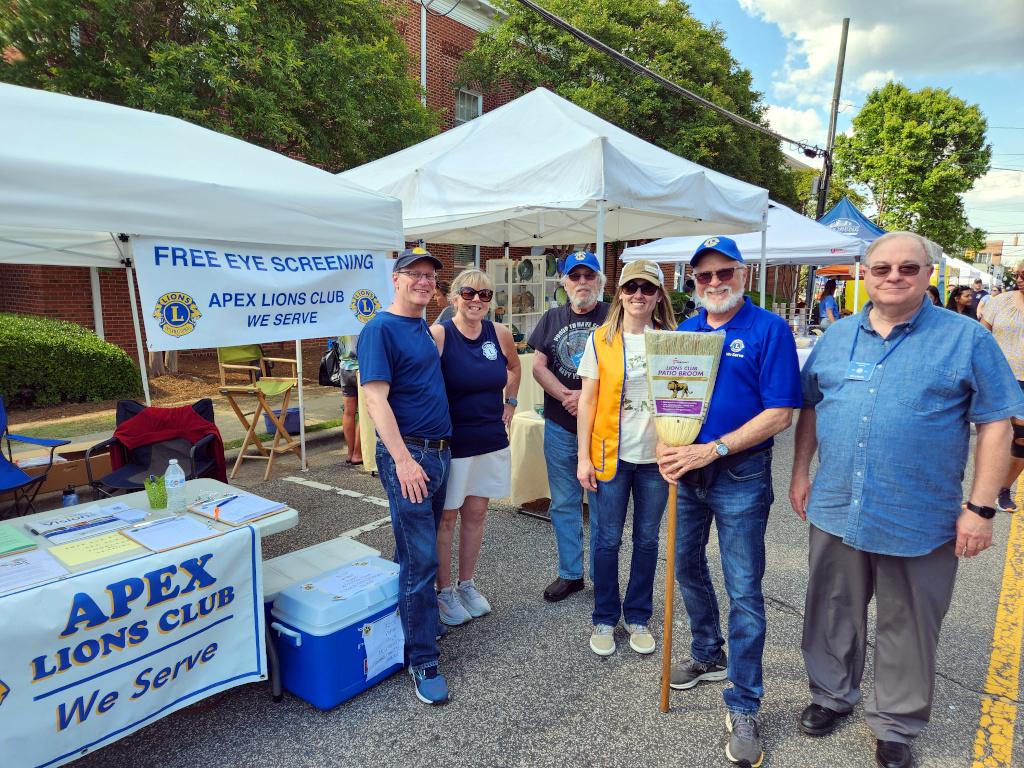 Pictured above is part of the team of volunteers who helped at Peakfest In 2023. In addition to talking to people about Lionism and the community service and humanitarian work we do we also performed a total of 39 screenings.
We also want to that Apex Baptist Church for allowing us to setup our special darkening tent and providing the power for our printer again. The tent allows for pupils to dilate just enough for the camera to work and the printer is used if a referral is needed to provide the additional information needed so the eye doctor knows what the screening found.