The Apex Lions Relay Event was the biggest turn out we have seen yet! Thanks to Lion John and Lion Robert the T-Shirts sold out in record time! We had two tables selling this year so we could cover both gates and new banners to hang on the canopies to help advertise!
The concession stand was also definitely busy! Our Lions and Leos were amazing keeping the orders moving so customers did not have to wait long! Last year Lion John worked on getting us access in the building to run credit cards and it has definitely increased our sales.
A big Thank You to Lion Horace for the hard work getting supplies for the concession stand!
Pictured below are Lion Anthony, Lion Roy and Lion David preparing food inside the concession stand.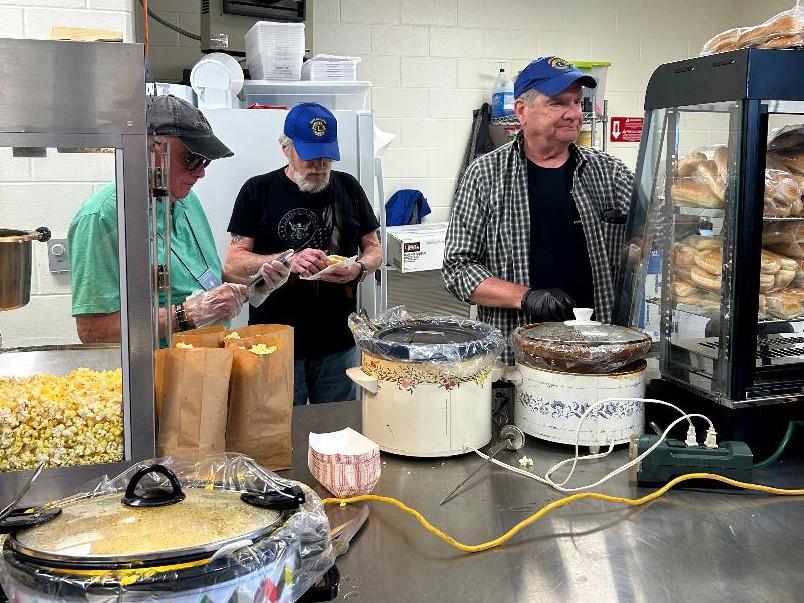 Pictured below are some of the many Leos that came out to volunteer for this event