Every year we like to have a combination joint meeting and Jungle Prowl with the Fuquay Varina Lions Club. The Apex Lions Club sponsored that club many years ago and we have made it a tradition to get together in Apex to celebrate annually. This year we had a really good sized crowd and we had some of the Garner Lions Club join as well because we had a Zone meeting afterwards. So it was a very busy night!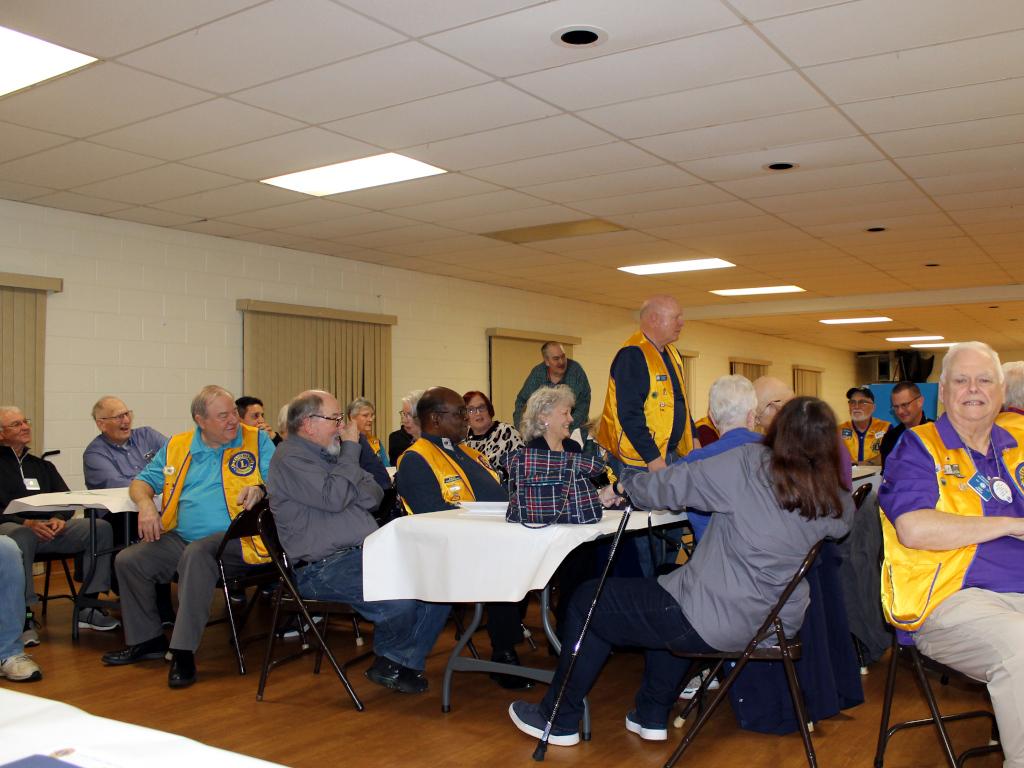 Our Tail Twister Lion John Potts had a special game he called "The Blind(folded) Artist" which required teams of two people. One was blindfolded and had to draw whatever he said and the other person was just there to talk to the blindfolded artist and help them figure out how to navigate the canvas. Let's just say the resulting "art" was, well, "interesting" to say the least.
As is customary each club had the opportunity to talk about their achievements and advertise upcoming events. Fuquay Varina is having their golf tournament at Bentwinds on April 24th. They also have a 501c3 Charitable Fund like Apex now as well. The Apex Lions Club has the Apex High School Relays on April 14th, our annual Fish Fry on April 21st and, of course, the State Fair October 12-22. The Garner Club has an upcoming Chicken Pastry Dinner, a Lobster Roll meal, and Blood Drives.
We also had the opportunity to honor one of our Apex Lions with a Life Membership. Lion Larry Jordan is a third generation member and his grandfather was a founding member of our club back in 1937! Larry has been a member for 54 years and has been a model Lion. Congratulations Lion Larry Jordan!