In case you did not know "BOLO" means "Be On Look Out". And that is what we learned about in this weeks meeting. In particular, we learned about how to look for signs of Human Trafficking from Jodi Wahba from ShieldNC.org.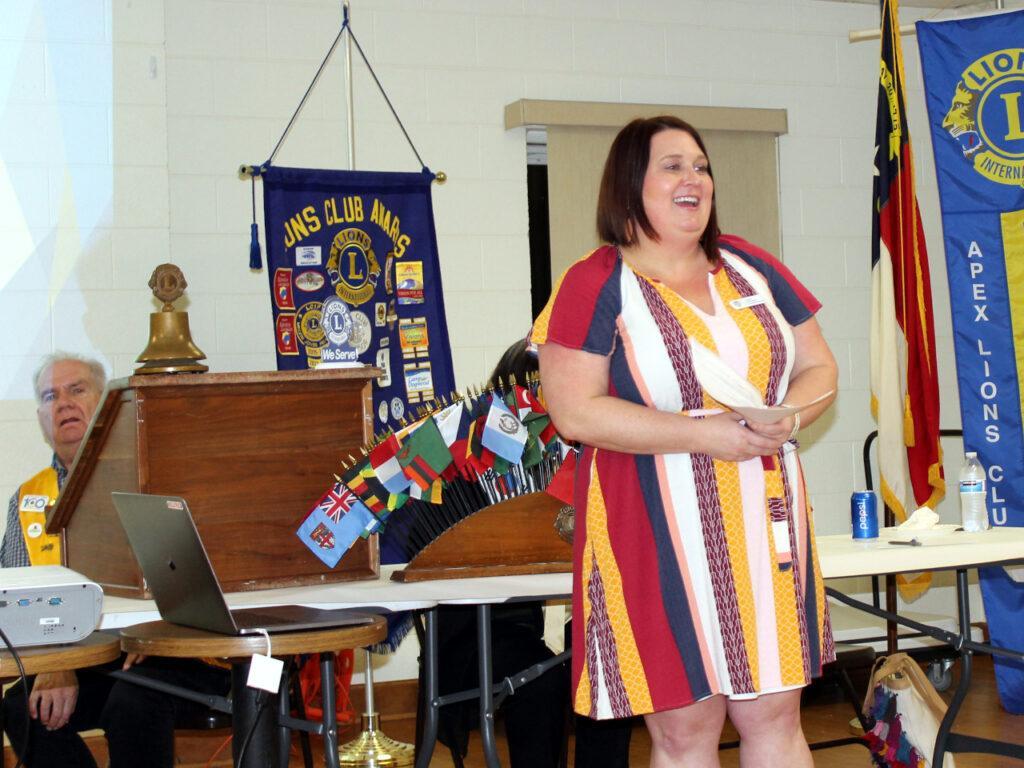 We started with a definition: Human trafficking involves the use of force, fraud or coercion to obtain some type of labor or commercial sex act.
The remainder of the presentation centered around the breakdown of this definition as well as some examples of what qualifies and some tips about how to look for signs that this may be occurring right around us. SheidNC.org is currently focused mainly in the Apex, Cary and Triangle area of the state. The group was started to teach and enable all people to end human trafficking.
As you might have noticed the definition above is a bit broader than many people think about when they imagine what human trafficking really is. The "myth" is that there is typically a white window-less van and a child who is taken and sent abroad. While this does happen there are many more situations which qualify based on this definition. Consequently, this crime is far more rampant even here in Apex than most people realize. In fact, North Carolina is #9 in the country for reports most likely because we have several venues that are amenable to this sort of illicit activity including the beaches, mountains, colleges and large cities like Charlotte and Raleigh.
Jodie shared several examples of scenarios that surprised some of us. In most cases the crime starts with a relationship which is then later abused to create the conditions for the crime. Often times the victims are vulnerable due to food or housing deficiencies or are runaways or have legal status issues, etc. The criminals take advantage of these situations typically by befriending the vulnerable and offering solutions but those solutions later come with hidden strings attached.
To learn more about ShieldNC or to invite Jodi to speak at an event please visit www.shieldnc.org or follow us on Facebook at https://www.facebook.com/shieldNCtraffickingdefense
Here is a link to our upcoming events, including the Apex Service Group and Faith Alliance, which partners together other community groups to protect the vulnerable or our Annual Gala and Online Auction on May 21! You can find more information HERE.
If you feel led to donate you donate online Here or mail a check to:
Shield NC
920 HWY 64 W #101
Apex NC 27523