Our speaker this evening was Meghan Rushing from the Apex Senior Center. Meghan is the Recreational Program Supervisor for Senior Programs 55+. She has always had a passion for serving older adults. Prior to coming to Apex she was the Program Coordinator Assistant at the Orange County Department on Aging where she planned special events, arts and crafts, educational classes and trips for older adults at two very active senior centers in Chapel Hill and Hillsborough. In addition she was a part of the Orange County Master Aging Plan and spearheaded the Racial Equity Team.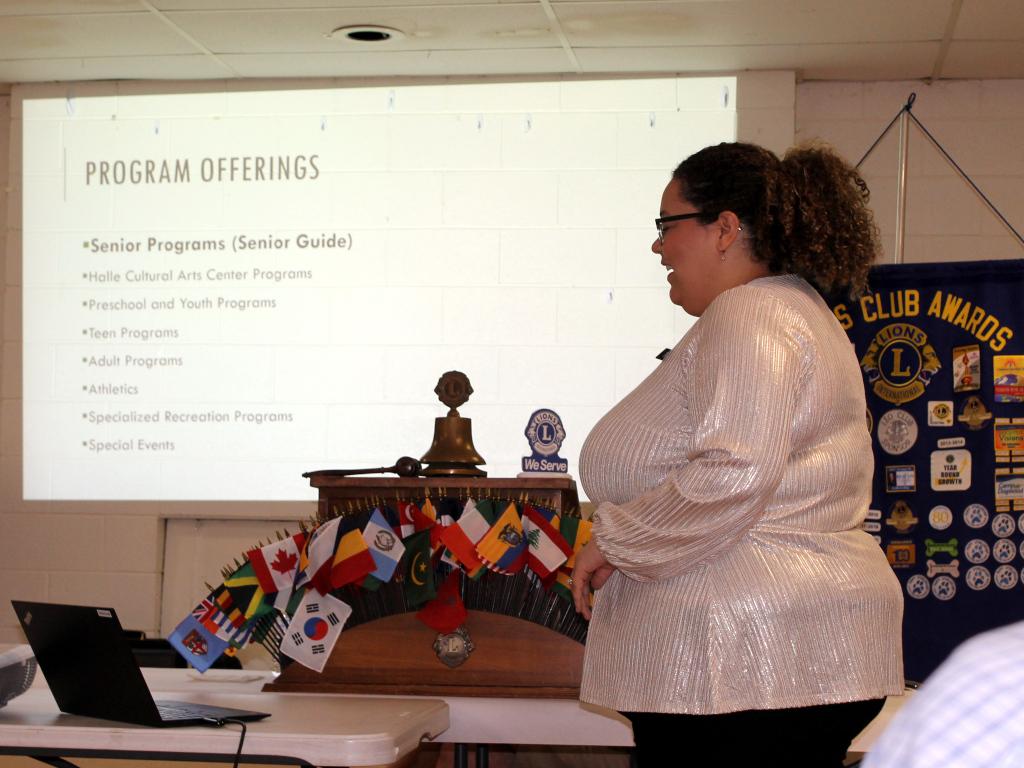 Right before she graduated from East Carolina University in 2016 she completed a 560 hour internship with the Moore County Department of Aging near Pinehurst, NC. Meghan received her Bachelor of Science degree in Public Health in 2016 with a concentration on Community Health. Now she is here working for the Town of Apex Parks, Recreation and Cultural Resources creating endless opportunities for older adults to achieve multi-dimensional wellness.
Although she is still very young herself, her enthusiasm as she spoke about the programs at the senior center made it quite evident that she is very passionate about working with older adults! This community center offers a wide range of programs and activities to keep them active, engaged, and social.
Some of the most popular services provided by the Senior Center are its fitness programs. Seniors can take part in exercise classes like Pickle-ball, yoga, Pilates, and Zumba, as well as low-impact workouts designed specifically for older adults. These classes are led by certified instructors and are a great way to stay active and healthy.
The Senior Center also offers a range of social activities, including card games, book clubs, and craft workshops. These events are a great way to meet new people, make friends, and stay engaged with the community.
In addition to these programs, the Senior Center also provides a range of resources to help seniors stay informed and connected. There are computer classes to teach seniors how to use the latest technology, as well as seminars on health and wellness topics like cooking, nutrition and chronic disease management.
If you or someone you know is a senior citizen living in Apex, North Carolina, you might be interested in the services and resources offered by the Senior Center. You can learn more about the Senior Center by visiting the Apex Parks & Recreation Senior Programs website HERE
Program Guides can be found HERE