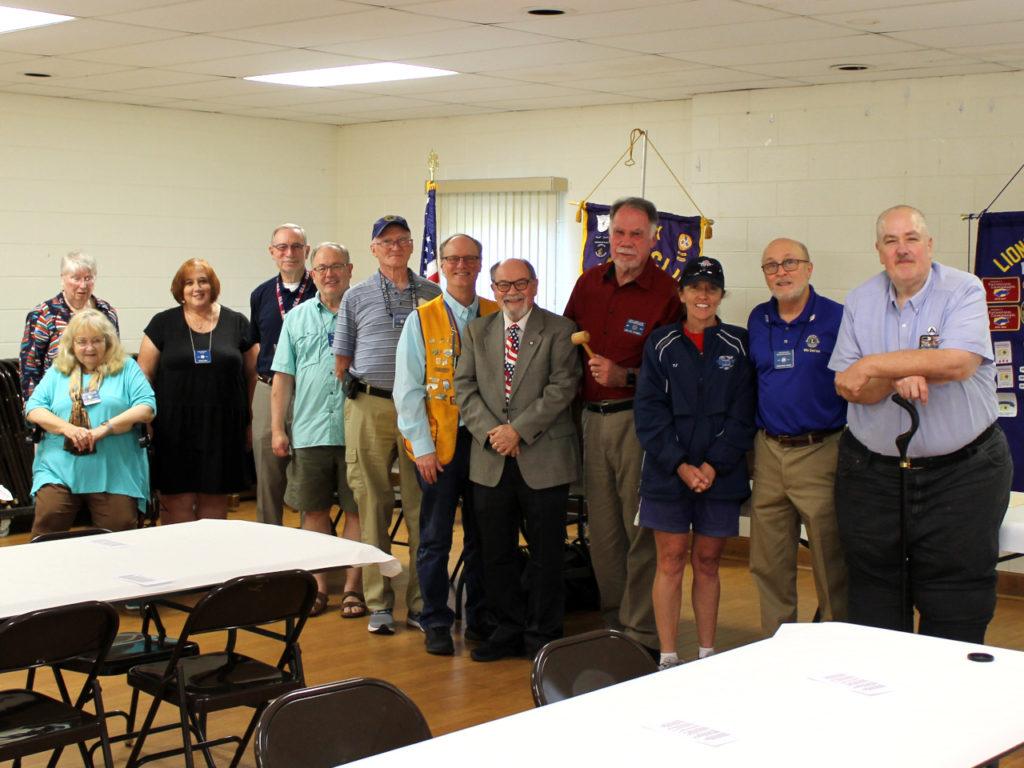 We are back! Yes, we had our first "in person" regular meeting at the CC Jones building this evening.
Pictured above is the newly installed board of directors for the 2021-2022 club year including Past District Governor Gene English from Garner who performed the installation ceremony.
Back at the start of 2020 who would ever have thought that it would be more than a year before we could have "in person" meetings again? Or that "in person" would even be "a thing"?
Well, we did not let that stop us. As you have seen we continued to work to serve Apex even during the pandemic by working with Western Wake Crisis Ministry and providing food distributions and other events. Although we missed not one but two Fish Fry events in March of 2020 and 2021 and the NC State Fair was cancelled in 2020 the plan right now is that the 2021 NC State Fair will be happening. It is still unclear just what that will be like but we are very much looking forward to having our usual food concession stand setup and ready to go! This is critical for us because it is our primary fundraising mechanism and provides the lions share of the money that we donate back to the community in Apex as well as the other causes we support across North Carolina, nationally and even internationally through Brighter Visions. So we hope to see everyone again this year at the North Carolina State Fair!