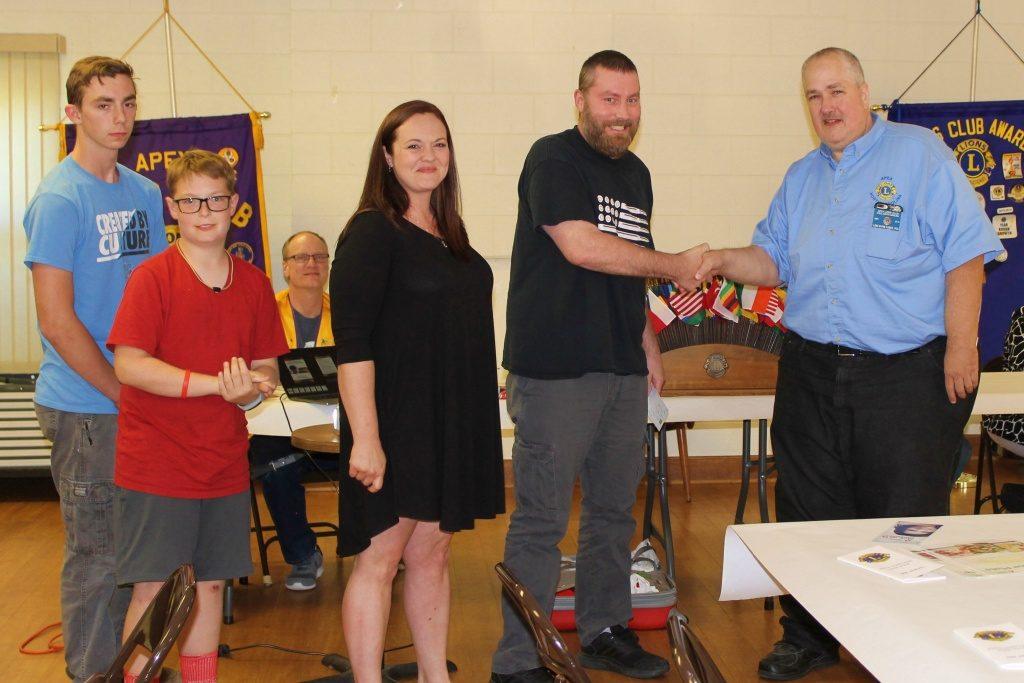 This past March we held our annual Fish Fry. The beneficiary chosen for this year was Josh Herald and his family. You can read a bit more about Josh at our Fish Fry post. The short version is that he suffered some major strokes while on a hunting trip with his son. It has been a long recovery and it is certainly not over yet, but we are delighted to report that Josh is doing remarkably well. The doctors said he would never walk again but he is a walking miracle today. It was wonderful to have Josh and his whole family visit with us for dinner and fellowship.
Also, last year the Apex Lions Club formed a 501c3 charitable foundation call the Apex Lions Charitable Fund. We were extremely proud to present a check for financial assistance to the Herald family at our regular second meeting in May.
Each year the Apex Lions Club chooses a beneficiary for the Fish Fry. You can read about some of the previous recipients on our web site at ApexLions.org.