Sometimes things just don't work out and we don't get a speaker scheduled for a meeting or the speaker is unable to attend at the last minute. Tonight was one of those nights. So we "scrambled" and went around the room asking for Lions – particularly those who had been at other clubs previously – to share some examples of things their other clubs did.
The first one to share was Lion Richard Hall. He became a Lion when his employer in Arizona asked him to get involved in the community. He could not specifically recall any fundraising events but he was sure that the club donated regularly to their camp (similar to Camp Dogwood here in North Carolina). Then he moved to Texas and transferred membership. The Texas club had a booth at the fair similar to ours but they deep fried "everything" – especially Oreo cookies which was Richard's specialty.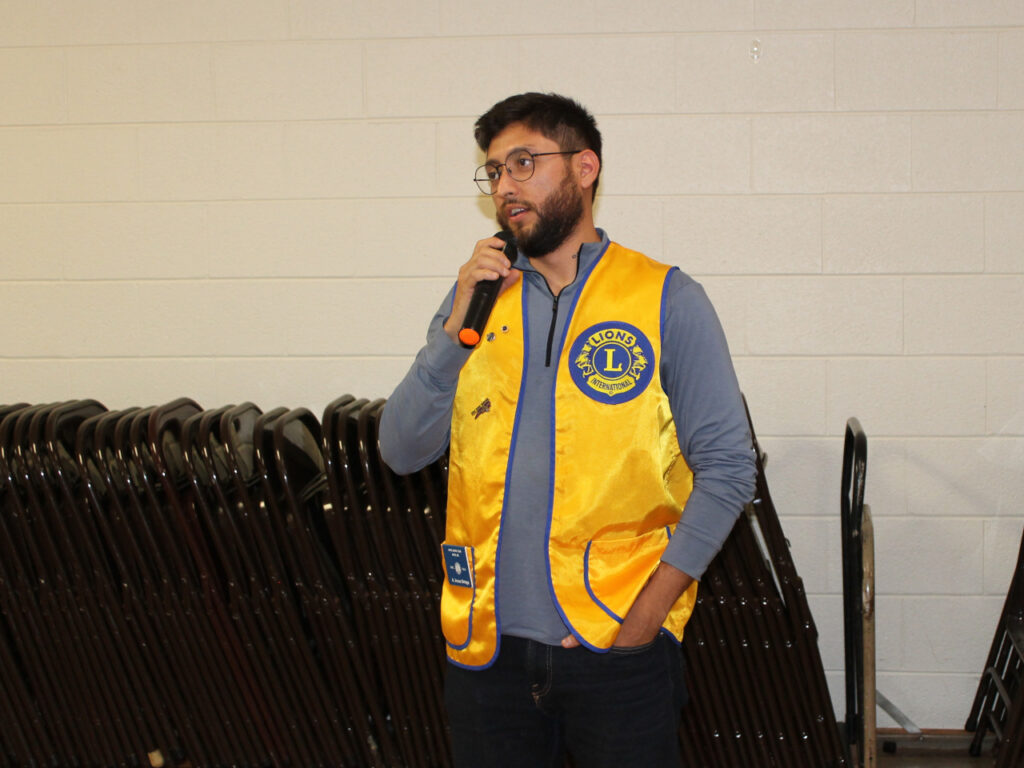 Next up we had Lion Josue share about his experiences as a Leo abroad. He was the President of his Leo club. When he moved to the USA he was not confident so it took him a while to join Lions but when he contacted Lion John Lynde in Apex and felt very welcomed he decided to join us. Now he is a VP of of the Apex club!
Lion Horace shared some history about his previous volunteer activities in other organizations and how he ultimately joined Lions in Apex. He never felt like other organizations were really helping people as much as they could. But when Lion Harry Pew (someone he knew through work) invited him our the Apex Lions Club everything changed. We are so thankful that Lion Harry invited him "back in the day".
Lion Chip also chimed in about his experience starting as a charter member (and President) Jaycee in Oswego, NY. Eventually, he became a member (and President) of the Fultion Lions in NY as well. His favorite memories are from the Haunted House they did as a fundraiser. They also have a 50/50 raffle which is limited to 1000 tickets sold with a grand prize of $10,000 that is still a big hit today. In addition to those events they also put on Comedy shows and had a "Duck Derby". Duck Derby is where you purchase a numbered rubber ducky and they get dumped into a river for a race. It sounds like a lot of fun!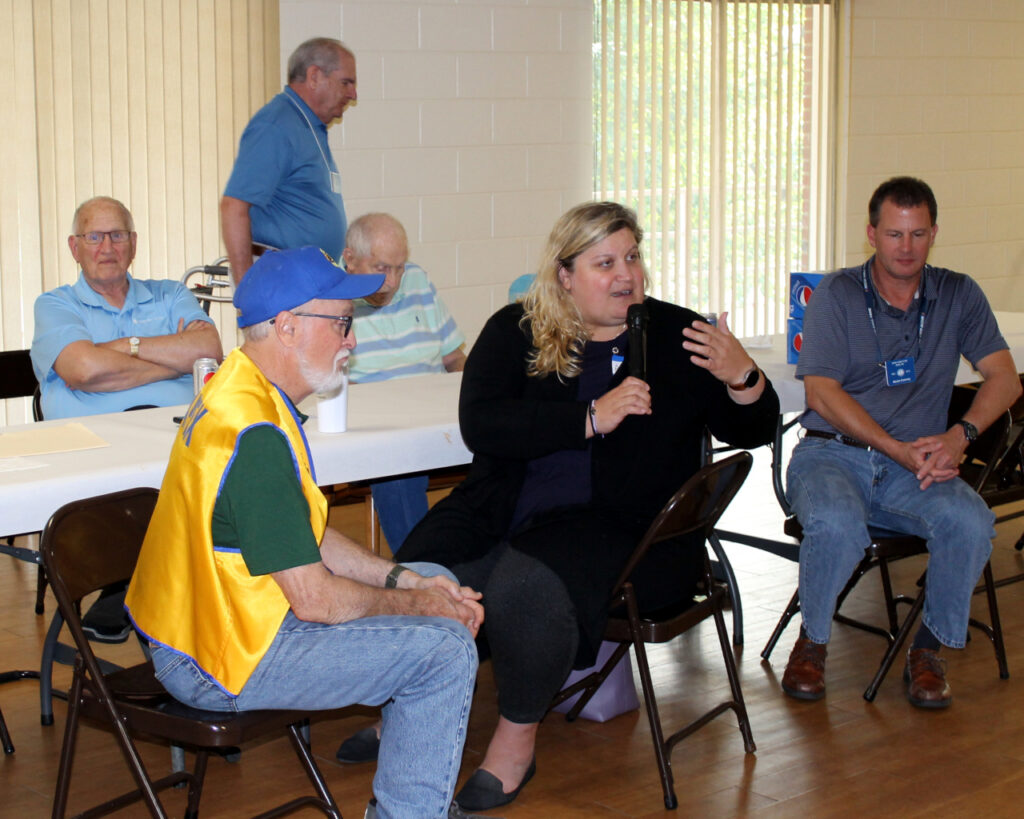 We also had a guest who is a former Lion looking to rejoin us. Her name is Amy and she is from Alabama by way of Wisconsin. She shared as well and spoke about how they had access to a vision bus (probably like our vision van here in NC) and they did vision screenings. They also did something they called "Sunshine Saturdays" where they did roadside cleanups.
Larry Jordan has been a member of the Apex Lions Club for 56 years and he shared as well. He talked a little bit about some of the projects we used to do many years ago. For example, there was a "Birthday Calendar" published and sold every year which was quite popular years ago. We used to do an Azalea sale, too. And we even did a 5k run for a few years.