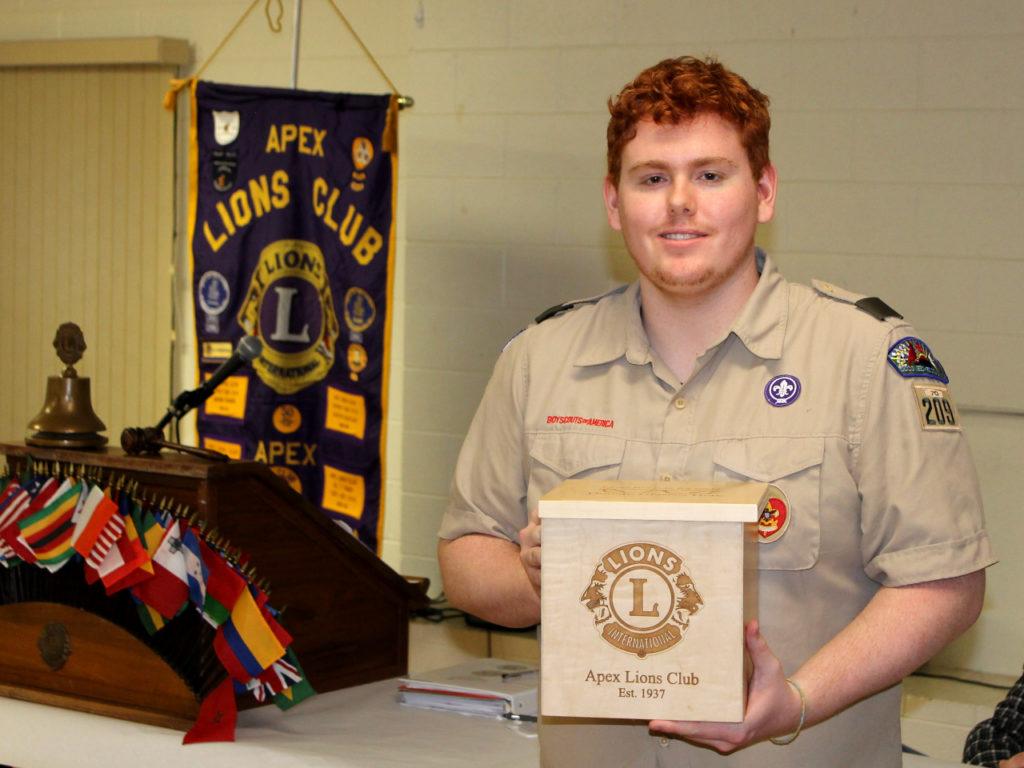 Eagle scout candidate Derek Curry showed us his Eagle scout project this evening. He will be building some new wooden eyeglass donation boxes for us. The one pictured above is a smaller model for demonstration only. The real ones will be 16″ x 16″ x 16″ and have a 4″x 2″ slot in the top for deposits, a hinge and a lock as well. As you can see these will be laser etched with a Lions International logo as well.
Derek's family moved here from West Virginia where he started scouting so he will actually be working with both troops to accomplish this project in two phases. The first phase will be cutting the wood and etching the logos. This will be done in West Virginia with his original troop and the help of a family member who is a professional woodworker. The second phase will be done here in North Carolina with Troop 209 (chartered by the Apex Lions Club).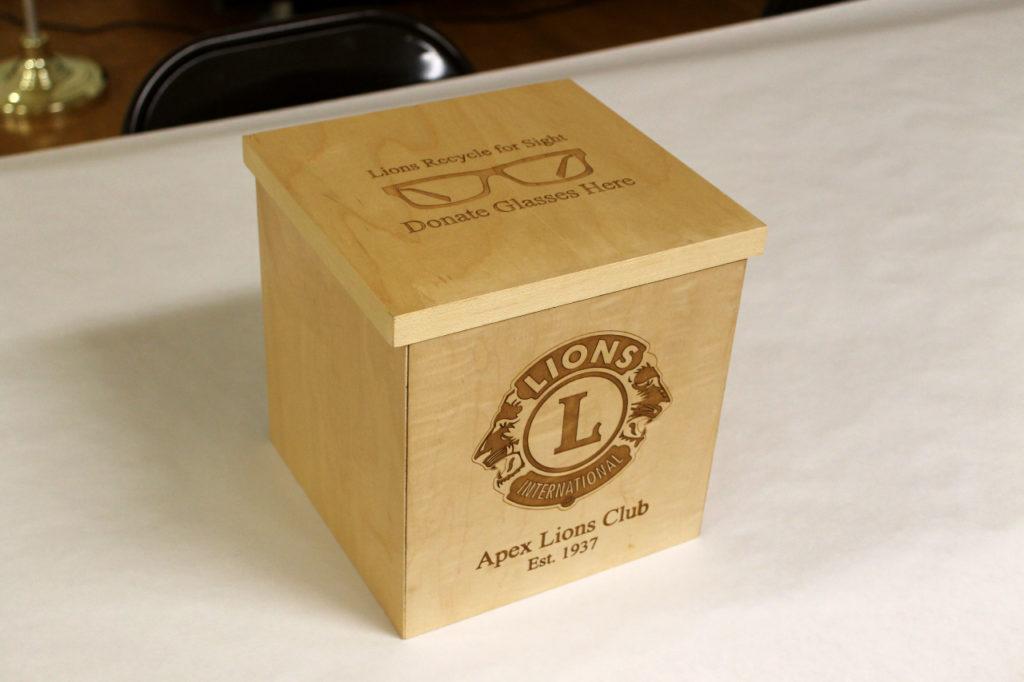 The plan is to create 6 or 7 of these donation boxes and they should hold between 60 and 70 pairs of glasses each. The estimated cost for this project is $500. Above is a close-up shot of the model box.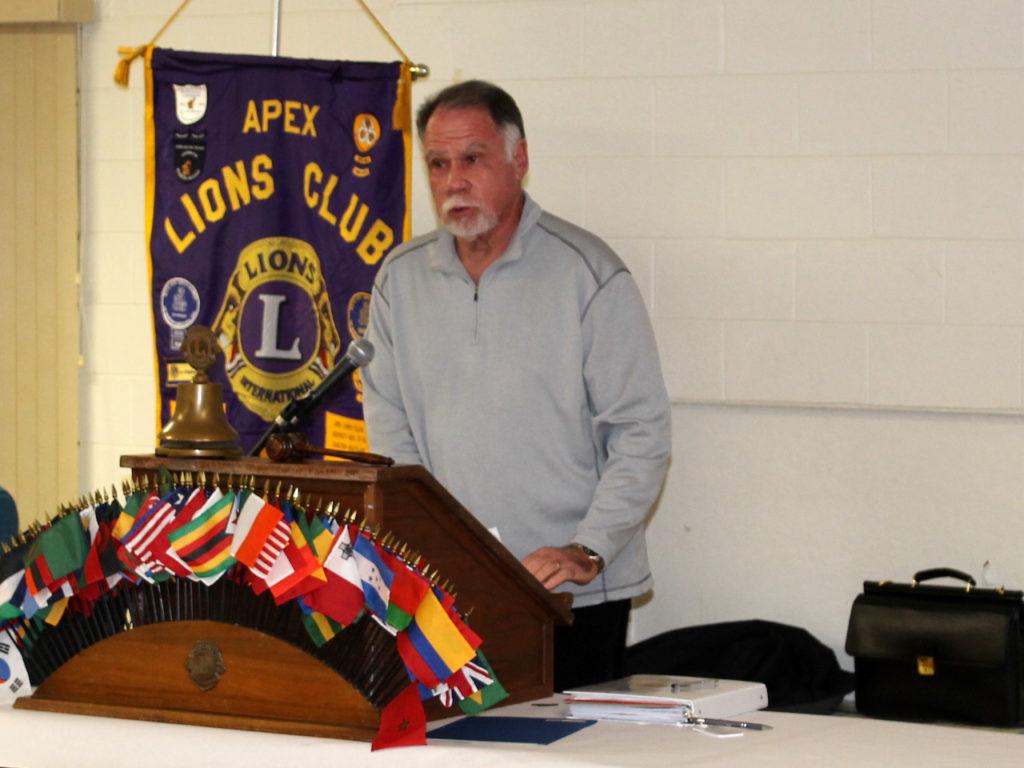 The remainder of our meeting was spent discussion some ideas from the Ways And Means Committee presented by Lion Carl Cromwell (pictured above).