This evening our special guest speaker was the new Executive Director of Western Wake Crisis Ministry Theo McClammy. Theo has only been on the job for about six weeks now but has hit the ground running.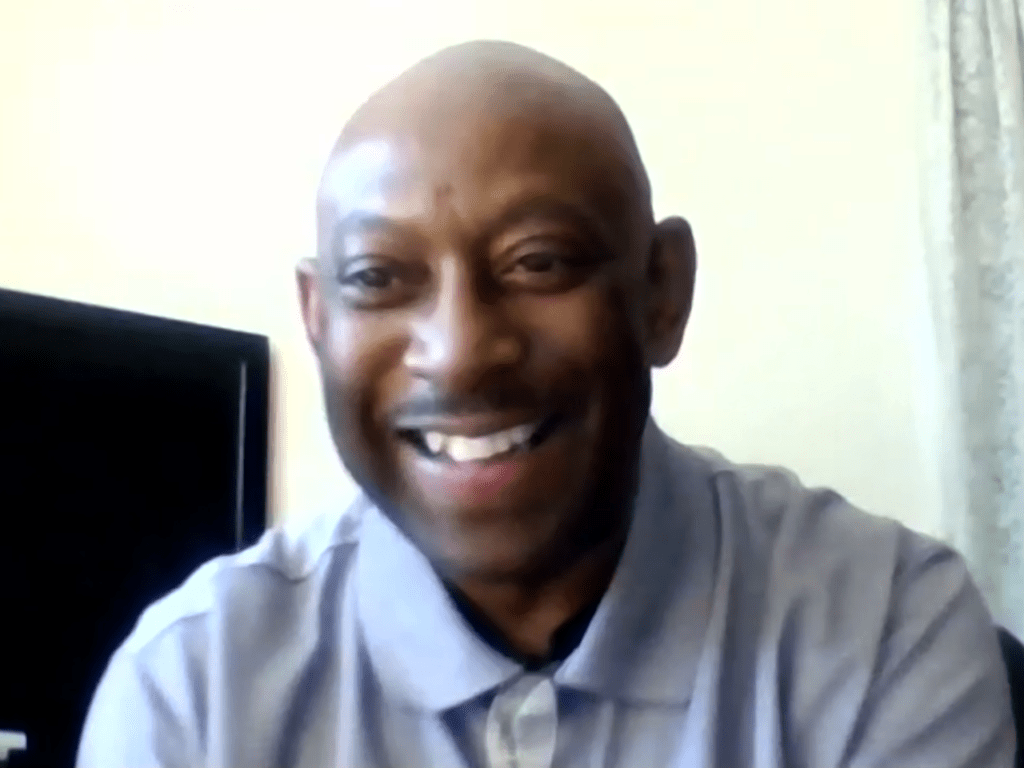 He was born in Wilmington, North Carolina and comes to us from Onslow county where he lead an organization that had a similar but broader mission. There he focused on Health, Hunger and Homelessness. They had a soup kitchen, a mobile food pantry and even provided beds for the homeless in a shelter.

In addition to providing services and a hand up, they also tried to be as proactive as possible to prevent people from getting in situations where they had these needs. This is something Theo plans to bring to Western Wake Crisis Ministry as well. He believes it is extremely important to have preventative programs because it is much less expensive and much less stressful for everyone if these situations can be prevented rather than remedied later.

Theo also plans to continue to grow relationships with government agencies, churches and civic groups like ours for the benefit of the community. He believes that working together and sharing resources is critical for success. And he plans to hold the clients accountable as well. We are here to help but we also need the clients to know that they play a critical role and need to be actively involved in helping themselves as well. This is how we can ensure that we are being good stewards of the resources we have available.

As he spoke it was very clear that he is passionate about helping people and doing that in a dignified way. He told a story about a mom and daughter who had been clients of the facility in Jacksonville. They could tell by the mom's demeanor that she was not accustomed to needing assistance and was not comfortable at all. The staff discovered that it was the daughters birthday so they presented her with a birthday cake and that made the little girl smile. Seeing her daughter brought her to tears of joy and completely changed her demeanor and greatly improved the situation for everyone. It was a very touching moment.

We will probably never know the stories of most of the people that we help through Western Wake Crisis Ministry. But we can really touch their lives and make a difference by treating everyone with dignity and helping them through their time of need respectfully.

To learn more about Western Wake Crisis Ministry please visit their website at wwcm.org.