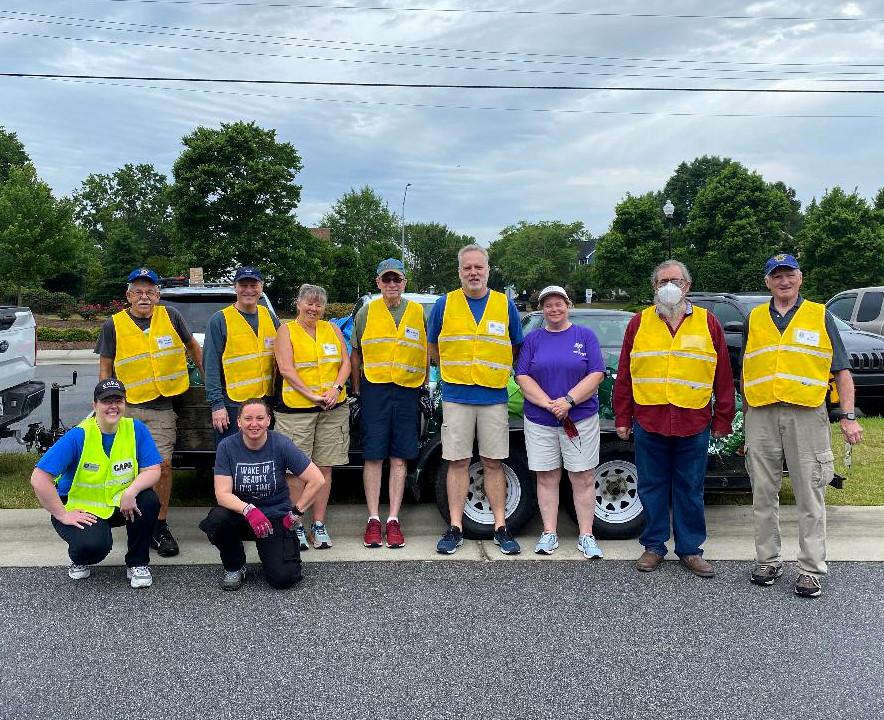 Once again in May 2021 the Apex Lions Club partnered with Western Wake Crisis Ministry to do a Food Distribution event. This time we had better weather – it was a bit cooler than it had been for several days running up to the event. But it was also a bit overcast so that might have affected attendance a little bit.
Regardless of all that we still served over 100 families again and we even had a two new volunteers help out for the very first time. We have done this almost every month since June of 2020 (we did miss one in the winter time) and we plan to continue for the foreseeable future.
If you would like to join us in serving please consider joining our club!