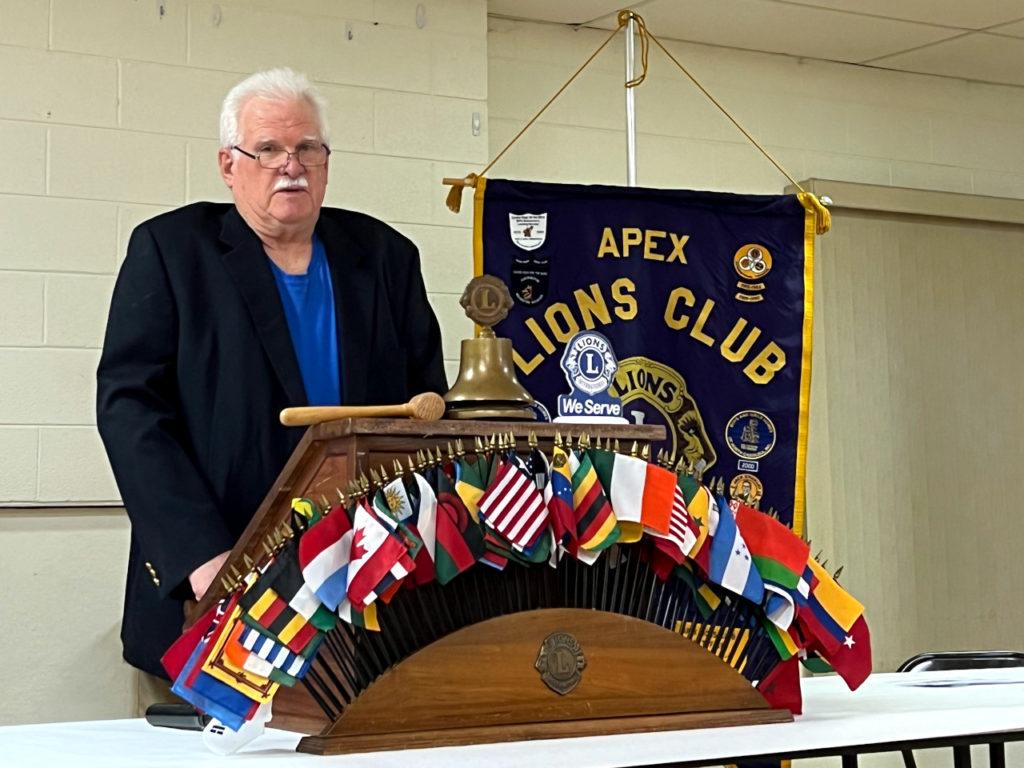 Did you know that diabetes is the seventh leading cause of death in the U.S.  according to CDC (Center for Disease Control and Prevention)? This evening our guest speaker was an outstanding educator Lion Earl Hunter. Not only is Lion Earl the President of the Fuquay-Varina Lions Club he is also the Diabetes Awareness chair for District 31S and the Zone Chair, too. He brought us a very informative presentation about Diabetes and shared some of his personal experiences as well.
We learned about the fact that children's eating disorders often cause obesity and the fact that it has reached epidemic proportions in the U.S.
32% of North Carolina is obese
69 million in the U.S. has diabetes
Diabetes causes problems in the kidneys, heart, pancreas, nerves, causes strokes, numbness on extremities, and later possibly even amputations. He also informed us about the types of diabetes
Type 1: Diabetes: It Usually diagnosed in children, teens, and young adults. This is when the pancreas does not create insulin or creates too little insulin.
Type 2: Diabetes: where the body doesn't use insulin well to keep blood sugar levels normal. It's usually diagnosed in adults and often called insulin resistant.
Pre-diabetes: More than 8 in 10 individuals don't know they have it where blood sugar is higher than normal but not high enough to be diagnosed or cause noticeable symptoms.
People that have received diabetes education are more likely to use primary care and preventive services also control their blood glucose, blood pressure, and cholesterol levels.
Lion Earl empowers diabetic patients to manage their own condition effectively.
Diabetes education plays a key role in encouraging and supporting people with diabetes making them take active responsibility for the day-to-day control of this disease. We are proud of having an educator like Lion Earl be part of the Lions Club organization. It is proven that more people know about diabetes the more they are willing and able to reduce the risk factors and minimize the chances to develop complications of diabetes.
We thank Lion Earl for his passion to raise diabetes awareness for every Lions Club in North Carolina.