Past District Governor Wayne Faber was our guest speaker this evening.  He presented two of North Carolina Lions programs that he happens to chair for District 31-S this year.  The first was on the Boys & Girls Homes of North Carolina, Inc.
Boys and Girls Homes of North Carolina, Inc. is dedicated to providing a comprehensive array of residential and community-based services to meet the needs of vulnerable children by addressing their physical, emotional, social, educational and spiritual development.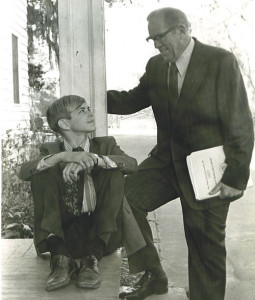 Mr. A.D. Peacock, a businessman from Whiteville, found a family struggling to survive. He knew he had to help; the seven cold, hungry and penniless children were desperate. He immediately took action and saved them. From that day forward, he vowed to make a difference in the lives of many more children.
And, he did.
Since 1954, Boys & Girls Homes of North Carolina (Boys Home, formerly) has been a sanctuary for hurting children – a safe place for young people who have been removed from their homes due to abuse, neglect or other family dysfunction.
B&GH continues to care for vulnerable kids with the same conviction and passion as Mr. Peacock did so many years go.
Mr. Peacock's dream of helping children wouldn't have been realized without the generosity of civic organizations throughout the state. B&GH's ongoing relationships with Civitan, Jaycees, Kiwanis, Lions, Optimist, Rotary and General Federation of Women's Clubs make us unique within this industry.
The Lions built the second cottage at Boys and Girls Homes, completing the project in 1960. They are closely linked to their cottage, and make frequent visits during the year for dinners and other social gatherings. In keeping with their international motto "We Serve", Lions hold a cleanup day in the Spring.  Video Link