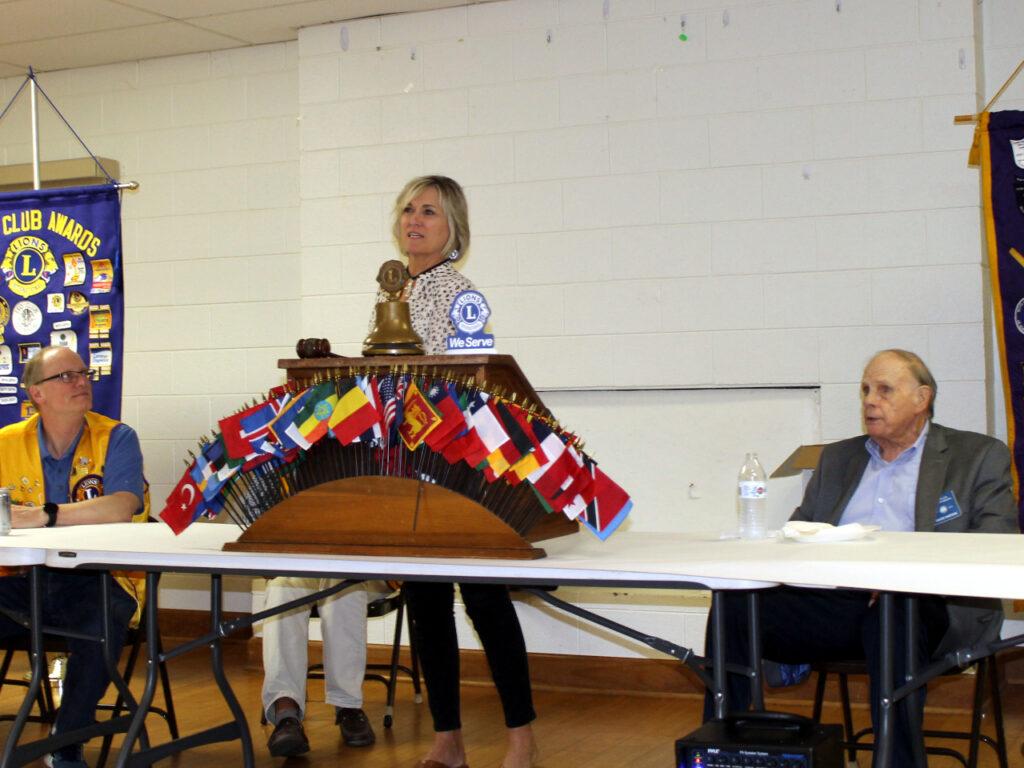 We got another update from Joanna Helms, Director of Economic Development for the Town of Apex this evening. She has been a guest speaker a few times before so it was good to have her back again for some new information. And she had plenty of new information to share!
She started off by reminding the audience the responsibilities of her role. There are four main focus areas:
Retention – Keeping existing businesses
Recruitment – Bringing in new businesses
Product Development – Infrastructure, Buildings, Sites, etc.
Small Business & Entrepreneurship Initiatives – The life blood of everything
There have been a few big announcements in 2022. The first is that the Coca-Cola Bottling Company will be relocating from Durham to Apex. They will be located near the intersection of Highway 751 and Highway 64. This is technically in Chatham County but Apex annexed the land for this project. The second announcement was Korber Pharma which is a German company opening their first US presence here in Apex, NC! They have opened up 120 jobs.
There were also several other Grand Openings like Enviro Flight which brings Headquarters and Research and Development jobs. This company develops technology to extract fly larva use it for protein in animal feed. Another Grand Opening was for Empire Distributing which is building the largest building in town to house the 300 new jobs they are creating!
In the category of Small Business & Entrepreneurship there is a new initiative called Launch Apex which is geared toward mentoring and networking for small businesses. It is like a "Mini MBA" teaching new business owners everything they need to know to get started. They work with the new businesses for 6 months and even help with grants. This program has assisted approximately 65 businesses get started in Apex so far.
We also have a new town manager, Katie Crosby, who is very interested in encouraging and working with businesses as well. She has had several meetings with business owners to listen to their needs and learn what the town can do to help.
Wake Technical College is also opening up a campus in Apex. They have had a small campus in Cary for several years but thanks to a long time friendship that Joanna has had with someone at Wake Tech they are now relocating and opening up a new campus in Apex near the Dell facility. This campus will specialize in Life Sciences, Culinary Arts, and Advanced Manufacturing.
All of these are examples of how Economic Development is a "team sport" which requires many different organizations to work with each other. Joanna and her team work with the Wake County Economic Development team, the State of North Carolina, various Utilities, etc. to make all of these things possible.
We also have a new bus in Apex called Go Apex. This is a free bus that runs on a 1 hour loop around town. The plan is to have this bus route make stops at all of the economic development centers (where businesses are located) so it is possible to get to and from shopping or work using this bus.
Finally, there is a new 92 acre regional sports complex being built called Pleasant Park. This facility will have 3 regulation baseball fields and 1 regulation softball field as well as a 5K loop for track events. Additionally there will be a "playground" that is designed to be accessible for children with special needs including some tactile toys.
Joanna also gave us early notice that the 150th anniversary of the Town of Apex is coming up in 2023 so we anticipate a year long celebration with many special things happening. More to come on that later.
Visit the Apex Economic Development website or Twitter page for updates.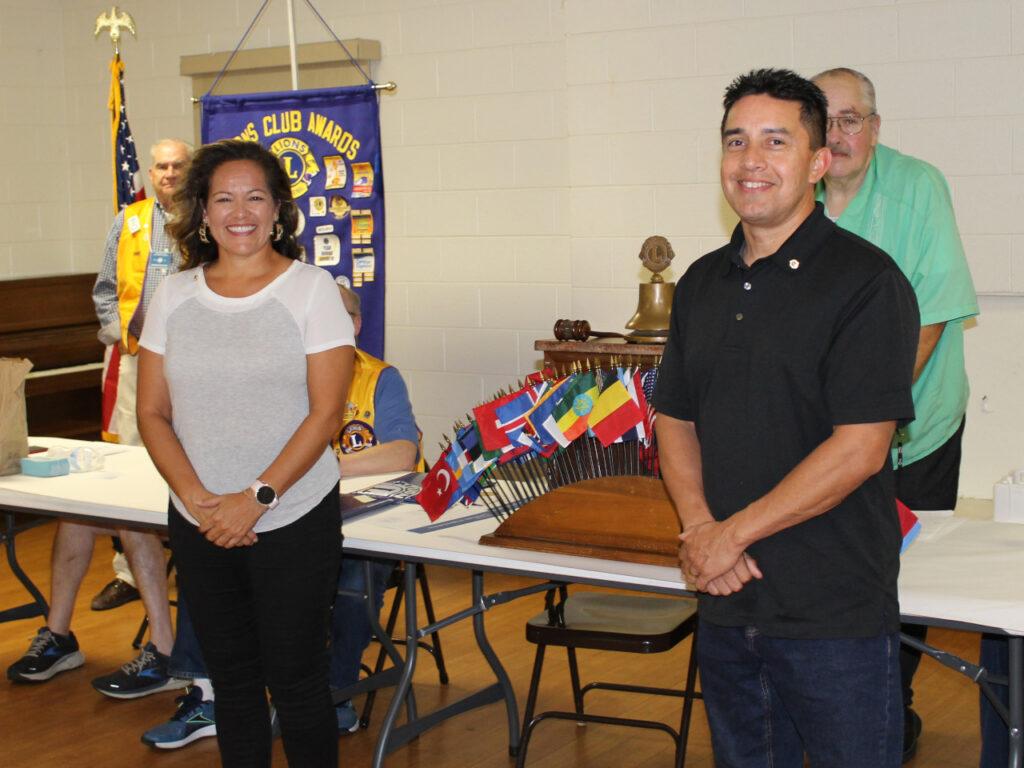 We also installed two new members at this meeting. Lisa and Robert Montoya are the newest members of our club. We are looking forward to getting to know them and working with them soon.