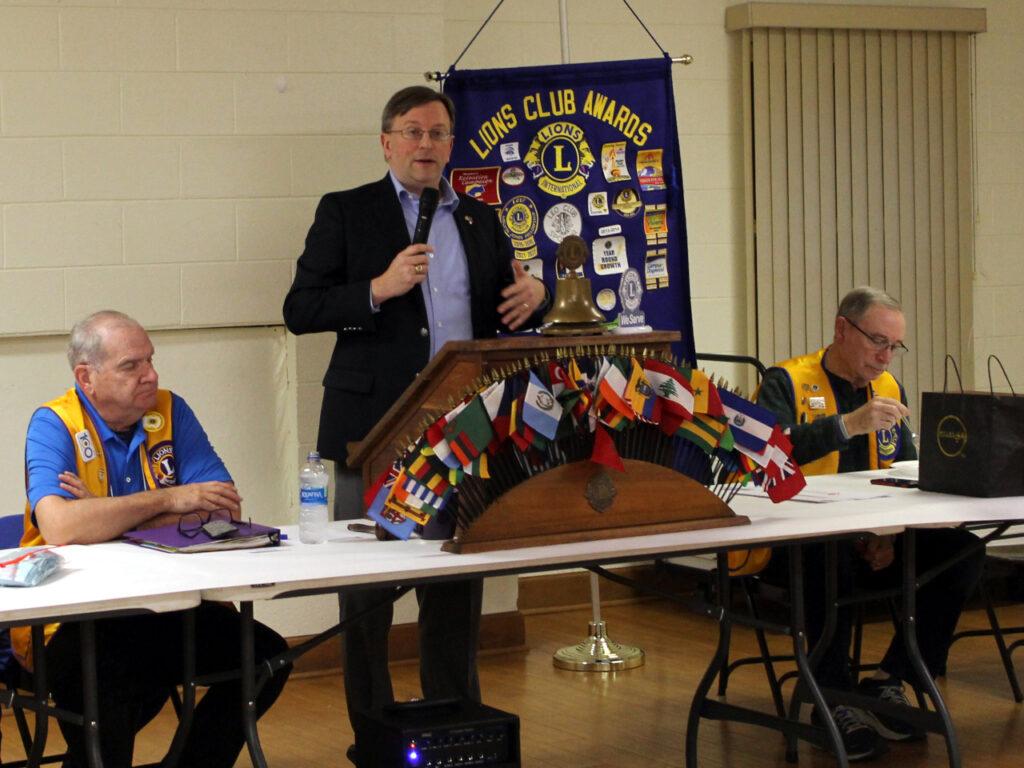 Christopher J. Ayers has served as Executive Director of the North Carolina Utilities Commission Public Staff since July 1, 2013 and currently serves as President of the National Association of State Utility Consumer Advocates (NASUCA). Prior to joining the Public Staff, he practiced law in Raleigh, North Carolina with the law firms of Poyner Spruill LLP and Hunton & Williams LLP. Mr. Ayers serves on various national boards and committees that focus on utility and consumer issues and he also is the Chairman of the Board of Directors for the State Employees Credit Union. Mr. Ayers earned his undergraduate degree from Duke University and law degree from University of North Carolina. He resides in Friendship with his wife Rebecca.
The "Public Staff" is an agency of engineers who investigate regulated utilities to ensure that they are providing safe, secure and reasonably priced services to the public. They are a consumer protection group essentially representing the people of North Carolina consuming these services. Anything filed by regulated utilities gets investigated by this staff of approximately 80 people and sometimes goes to judicial hearings to resolve conflicts, disagreements or disputes. This includes complaints made by the public consumers in some cases as well. For example, if a customer cannot pay their bill there would be negotiations made and payments plans or other mediations could be found.
The Utilities Commission is the decision making body. The Public Staff investigates, evaluates and makes well informed recommendations to assist the Utilities Commission in making decisions. The public staff is not an environmental advocate or an advocate for the general public.
The Utilities Commission consists of 7 people who are effectively like judges. As a group they make all regulatory decisions. This includes the amount of money that the utilities are allowed to reasonably charge for those services. They are a "quasi judicial" board. They regulate electric utilities like Duke and Piedmont, gas utilities such as Dominion (PSNC), more than 100 Water utilities and even Moving companies. That may seem strange, but you should be aware of this when choosing a moving company. Make sure they are regulated and not operating illegally for your own protection!
The primary activity of the commission is in determining cost that the utilities can charge. They are not guaranteed a profit. They must follow a "least cost" approach to providing their services and the public staff holds them accountable to this principal. If a utility builds some infrastructure that is "above and beyond" what is necessary they may not be allowed to include that in the cost of service, for example. But at the same time, the utilities need to build for future (sometimes not completely known) needs. For example, as coal is being retired and more solar and wind sources are being required there are some complex forecasts and predictions that are made in determining cost and reimbursable expenses for utilities.
There were several good questions raised about things like electric vehicles and charging stations. This turned out to be a much more interesting discussion than I was expecting, at least. Chris did a fantastic job of describing the subject matter in a way that was interesting, entertaining and educational.