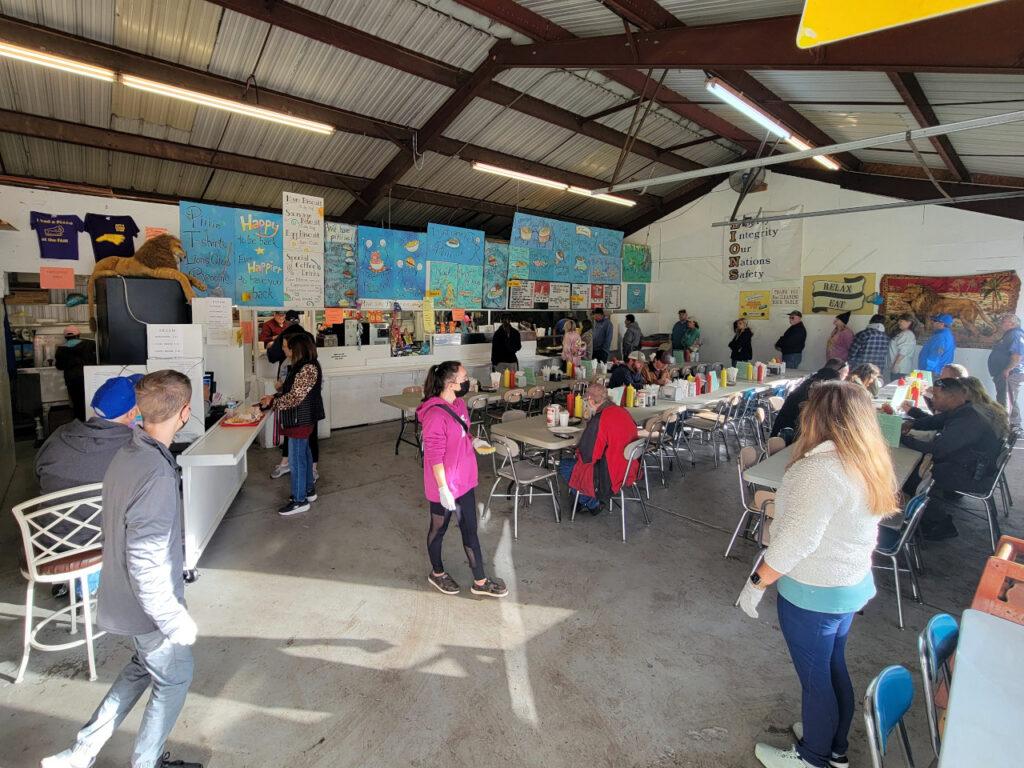 To all who came by and supported The Apex Lions State Fair Food Booth … THANK YOU for making this year's project a great success. It was our pleasure to have you join us.
To our repeat customers, it was so nice to see you and know that you were able to come out to the State Fair. We appreciate your continued support of our club's food concession and the kind remarks from you make it all worthwhile.
For our first-time customers, our goal is to make sure you get what you want in a fast and pleasurable manner. We strive to move you through the line as quickly as possible. This year was an awesome event for us with so many new first-time customers. We hope you will make us a regular stop when you come to the fair next year.
Please know that the money our club makes from the booth goes to support the Sight Impaired, Diabetes research, and numerous other worthy causes in our community, state, country, and around the world. Know that over 95% of our profits are given away to make lives better. As Lions, our number one focus is on the sight impaired. Our club provides all sight-challenged fairgoers one free meal each day when they come by our booth. This year we fed some 100 free meals including the entire Governor Morehead enrollment. We also supported a group of special needs kids. This is what Lions do and your support and money help make that possible.
We hope you come back next year and every year. Pease know, over half of our customers are long-time supporters of our booth. Many go back 2-3 and even 4 generations. Our booth is one of the oldest State Fair concessions dating back to the early 1940's.
We hope you join our " Lets Eat With The Apex Lions" club for some "Good Food For A Good Cause."
When you have a piece of P i i i i E think of us and the PIE Man.
Have a great Holiday Season, Be Safe and Be Blessed. Look forward to SEEING YOU NEXT YEAR!