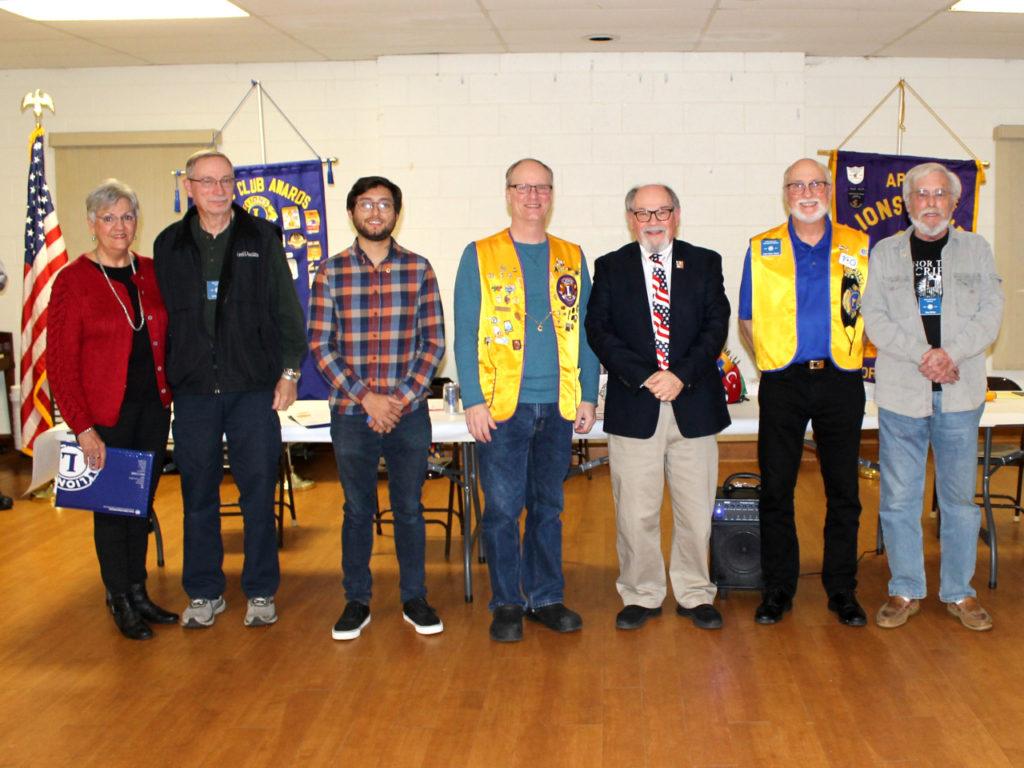 We had the pleasure of welcoming three new members into the Apex Lions club this evening. Roy Millar has been with us for a couple of months and has been actively attending meetings since he joined us. Roy is sponsored by Paul Dean.
Next we had Sharon Hall join us. She is the wife of Richard Hall our Treasurer. They are looking forward to volunteering together more. Sharon is sponsored by her husband Richard.
Finally we installed Armando Josue Ortega. He goes by Josue and was a former Leo club president in Honduras. He is self-employed and works as a project manager. Josue is sponsored by John Lynde.
We are excited to have these three new Lions and looking forward to serving with all of them starting this year.
After the installation ceremony (performed by PDG Gene English) was concluded he did an abbreviated program on Lions collectors pins. Gene is an avid pin collector and has been collecting for many years. His collection is approximately 20,000 pins! We are planning to invite him back sometime to get a full program and see some of his pins as well.