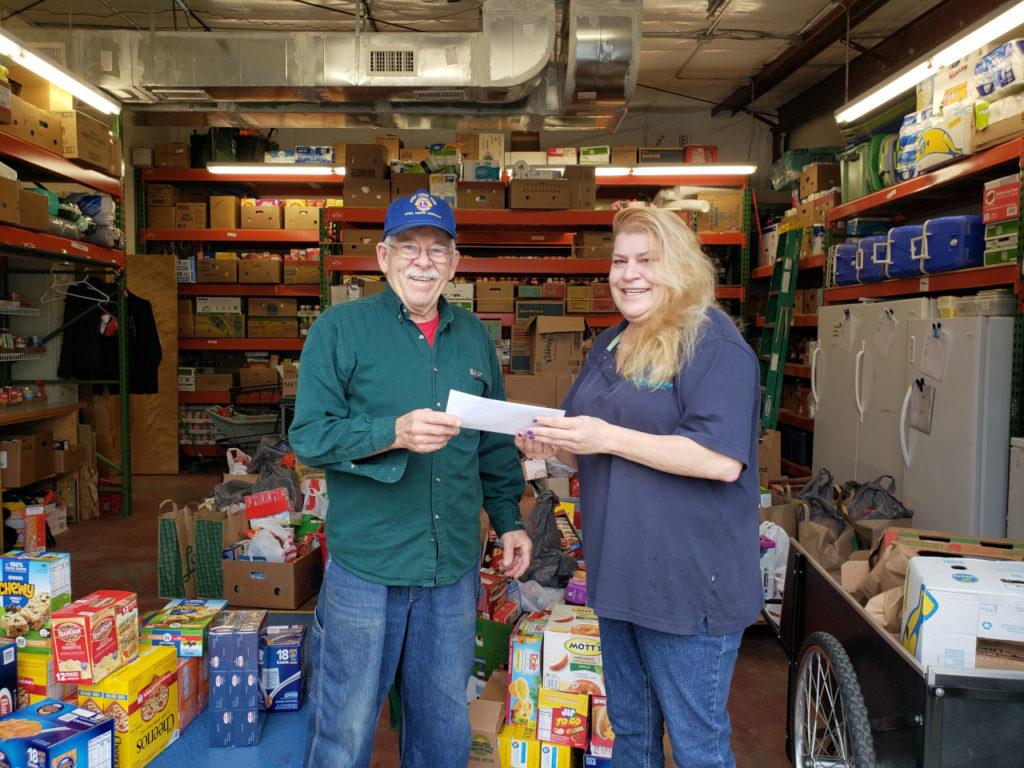 The Apex LIons Charitable Foundation presented WWCM a check for $2,500 today to assist in their efforts to provide food for families impacted by the Coronavirus (COVID-19).
The food ministry is in need of cereals, pasta, pasta sauce, soups, and foods such as beans & vegetables and snacks and meal items for kids. You can drop items off at 1600 Olive Chapel Rd suite #408. They are a 501(c3) tax deductible charity.
Please join us to help those in need.
Apex Lions Club meets on the 1st and 3rd Thursdays 6:30 pm at the CC Jones Community Center at 309 Holleman St in Apex.
Come join us to make Apex a better place to live.