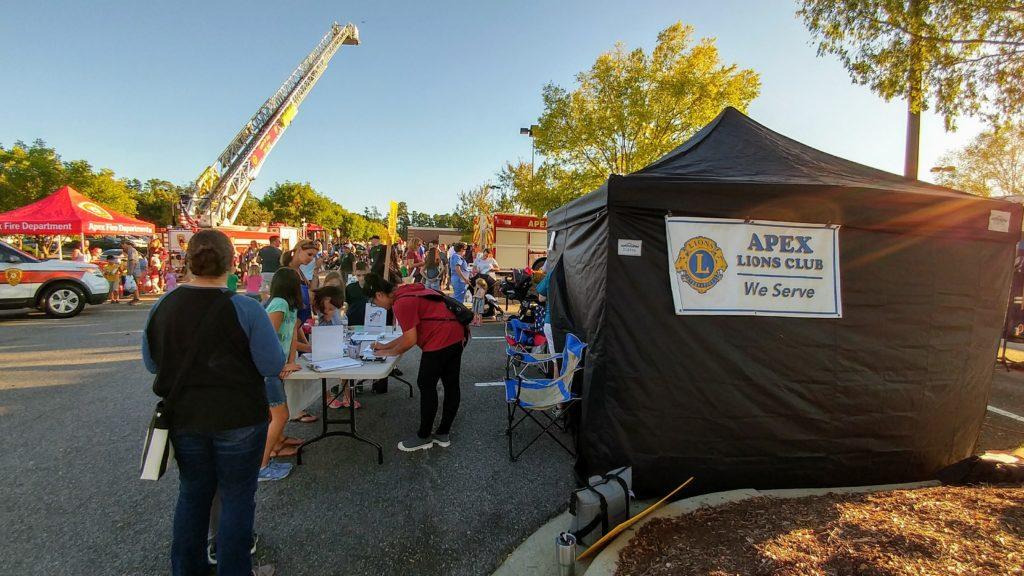 Once again the Apex Lions Club participated in Apex Night Out by providing FREE Vision Screenings to anyone who wanted one. It was a very warm night – unseasonably warm for October – but people were there and many got screened.
We actually did 54 screenings and made 7 referrals. We did suffer some damage to our blackening tent while setting up, but it made it through the evening just the same.
Thanks to everyone who came out and got screened!