After all the years of serving Fair-goers food, the NC State Fair Management has decided to demolish Restaurant Row and remove all fair food concessions from the current site.  We enjoyed being a part of the Fair.  When the fair first began it was groups like the Lions who provided food and a place to sit with the family.  People liked knowing that their money would be used to help the sight-impaired and make life better for others in the community.  But it became much more than just a place to eat.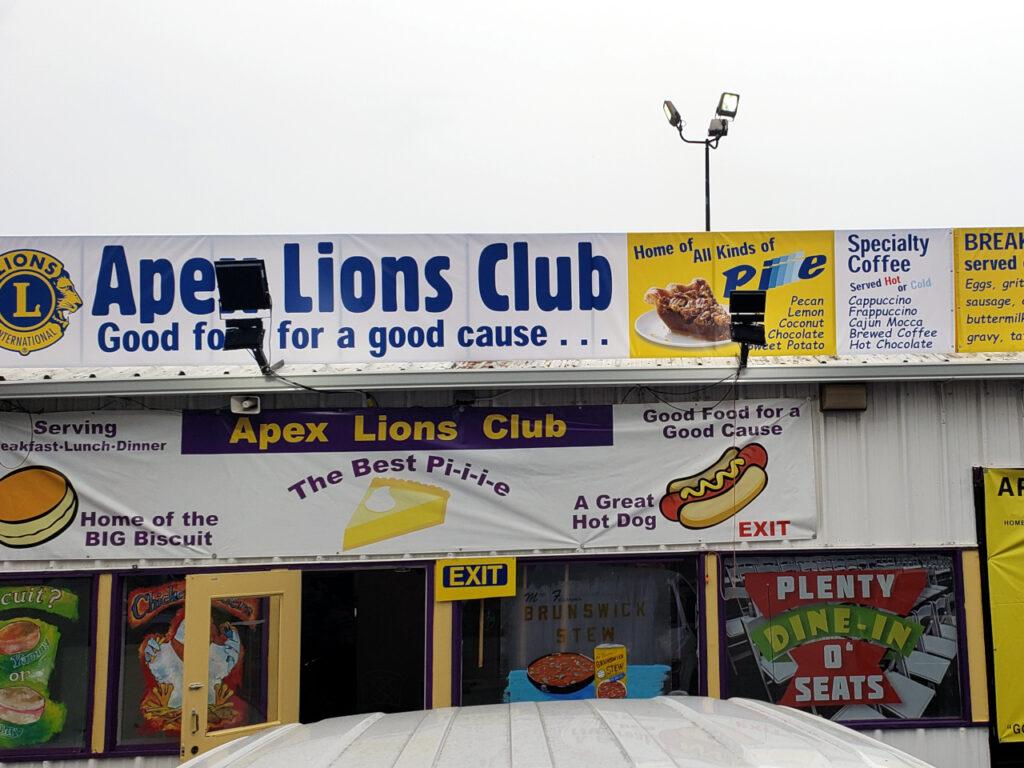 Over the years we have made so many friends with fairgoers.  Many who have 3 and even 4 generations, come to our place for their food.  Our club took it personally and made sure that we treated our customers like family.  Be it breakfast and our famous country ham and sausage biscuits or the sweet potato "Yamie" or the Cajun jambalaya or gumbo or any of our food: The voice of the P i  i  I  i e Man made it clear….  "GOOD FOOD FOR A GOOD CAUSE… CAUSE YOU ARE HUNGRY"   
We will always remember YOU, our special FRIENDS, who came by to say hello and share some of your past year's "goings on". That we will forever miss hearing. Your trust in eating with us made us proud to be a part of your time at the State Fair. We appreciate your support for all those years. You made it possible for us to make a difference in the lives of others. Thanks to each of you for such great "MEMORIES"
This will be our "FAIR"WELL FROM THE APEX LIONS and our sit-down restaurant.
MAY GOD BLESS YOU, YOUR FAMILY, AND OUR COUNTRY …. IT HAS BEEN A FUN TIME.