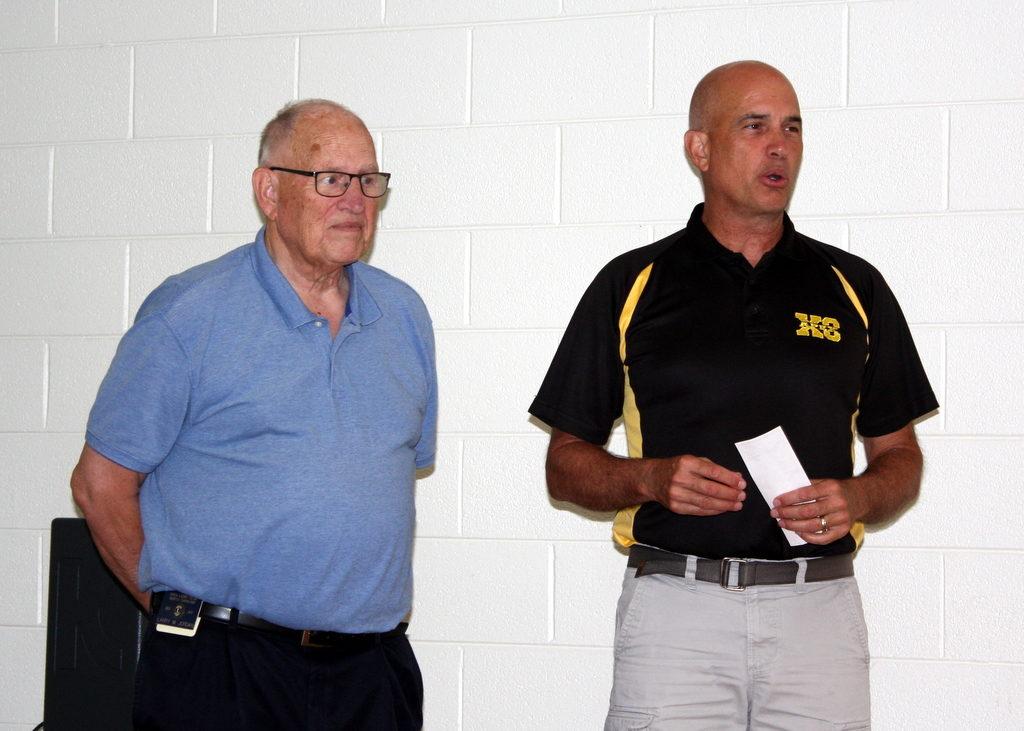 On Thursday, August 18th, 2022 the Apex Lions Club was proud to present a check for over $5,000 to the Apex High School Track Team. You may not know this but for the past 44 years the Apex Lions Club has been sponsoring and administering the Apex High School Relays. This is an event where schools from across the state come together for a massive track meet annually. Well, almost. We did miss two years due to Covid-19 and one year to a Tornado! But other than that the even has been like clockwork!
But this year we had our best year ever. Thanks to a bit of pent up demand, a brand new High School venue and some more efficient financial practices we were able to raise over $5,000 this year. We are proud that this event has been so successful for so long and we look forward to many more years of supporting the Apex High School Track program!
Thanks also to all of you who attend the even and purchase concessions and T-Shirts as well as all of the schools that participate. A large portion of those fees are how this event happens and how this money is raised. The Apex Lions volunteer the physical labor to sell concessions and T-Shirts as well as to administer the event. But it would not be successful if not for those who attend and make purchases!