We had so much to celebrate again this year! To begin with this is our 84th anniversary! And we made it a good one with lots of service activity this past year despite the challenges we all faced.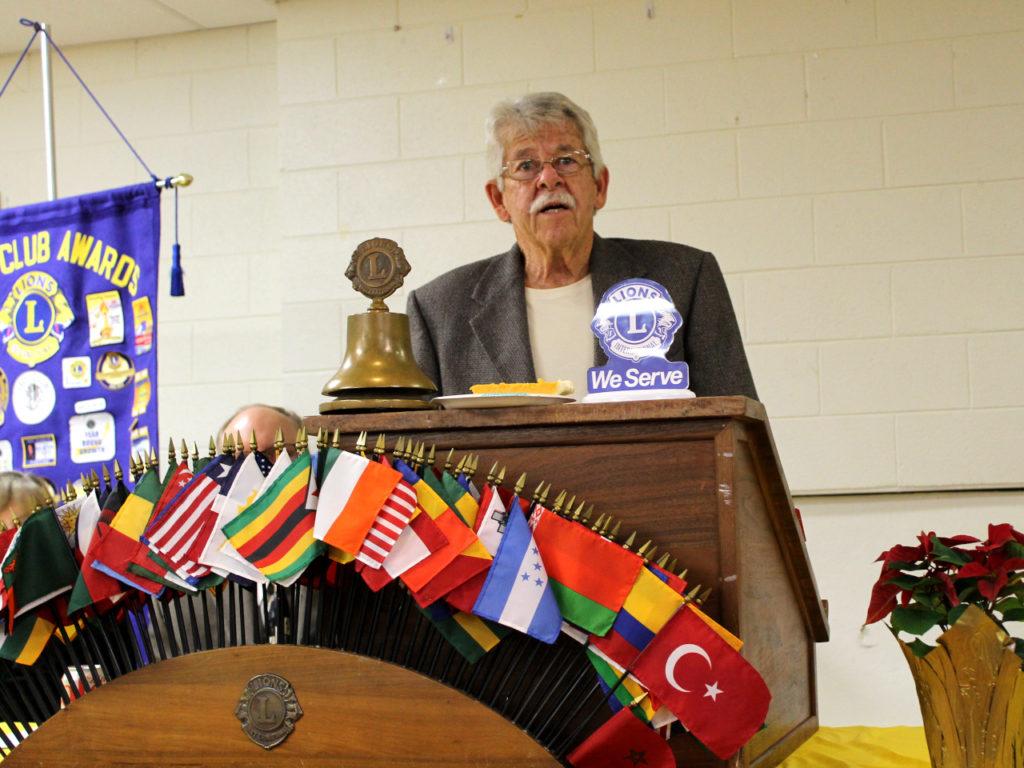 One big thing we did since the COVID shutdown was to team up with Western Wake Crisis Ministry (WWCM) for food distribution events. They were struggling to provide food for all of the families in need due to the restrictions and availability of volunteers. So we got involved and helped out. Initially it was a financial contribution but later it became evident that more help was needed. So we worked with the Food Bank of NC and setup food distribution events on Saturdays once per month for about 6 months straight. We also purchased a refrigerated trailer so we could use it any time we needed and save money (as opposed to renting one every time). That lead to us also partnering with wWCM to do a Turkey distribution just before Thanksgiving as well. And we can continue to use the trailer for the Fish Fry and State Fair going forward.
We also worked with WWCM as well as their counterpart food pantries in Fuquay-Varina and Holly Springs to do community wide food collections in all three towns on the same day. This was something done early on in the pandemic. One of our members (Lion John Potts) donated the SAM containers at each location to collect the food so that made things much easier. This was another successful event and we collected quite a bit of food which was then distributed amongst all three food pantries as they had need and storage space.
These are just some of the examples of what Lionism is all about. Our motto is: "We Serve!" and you can see now exactly what that looks like in Apex.
But we are also celebrating our success at this years State Fair! We were not sure what to expect given the threat of COVID but we were very pleasantly surprised to see that overall things went incredibly smoothly. We had some challenges with staffing so we were a little short-handed on some shifts but other than that it went remarkably well. Most of our regular workers came back and we added some new faces to the mix as well. Even with the threat of COVID we still had a banner year at the fair. In fact, once all of the final bills are paid we expect this to be our best year ever in terms or proceeds which we will now be able to use for our Lions projects here in Apex as well as around the world! Thanks to everyone who helped with this project. It really does help us all make a difference.
This is also the time when we take the opportunity to recognize some of our members with some special awards. First up is our Treasurer, Richard Hall. He was presented with a Melvin Jones Fellowship. Melvin Jones is the man who started Lions Clubs International and this award is quite an honor, indeed. Richard and his wife moved to NC a few years ago and he got involved with the Apex Lions Club immediately. Not long after that he stepped up to become the new club Treasurer which is obviously a key role in any club. He has put quite a bit of effort into getting our finances and accounts in order and has earned this honor.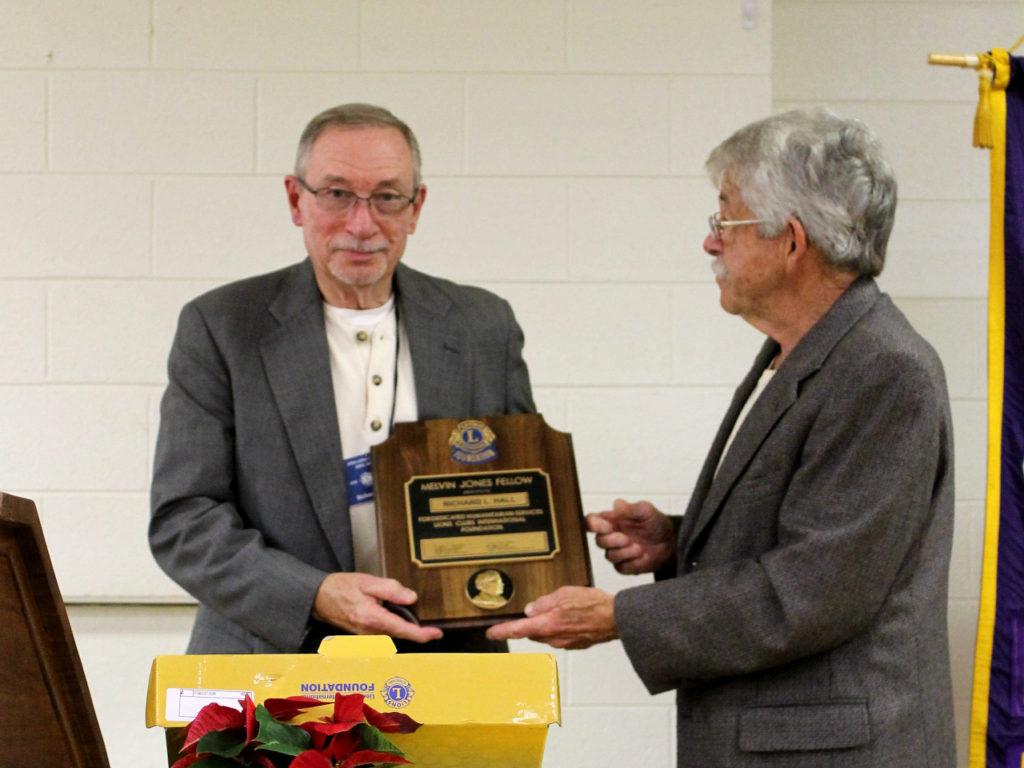 Finally, we have the Lion Of The Year award. This year it was awarded to our past president Paul Dean. During the previous year while we were unable to meet in person he was unhindered by the pandemic. He took on the challenge and lead our club into the digital age with online virtual meetings for both board meetings as well as general membership meetings. It took a few months and a lot of coaxing but eventually we began to have pretty good attendance online as well. We even had guest speakers just like if we had been meeting in person. Congratulations Lion Paul Dean!