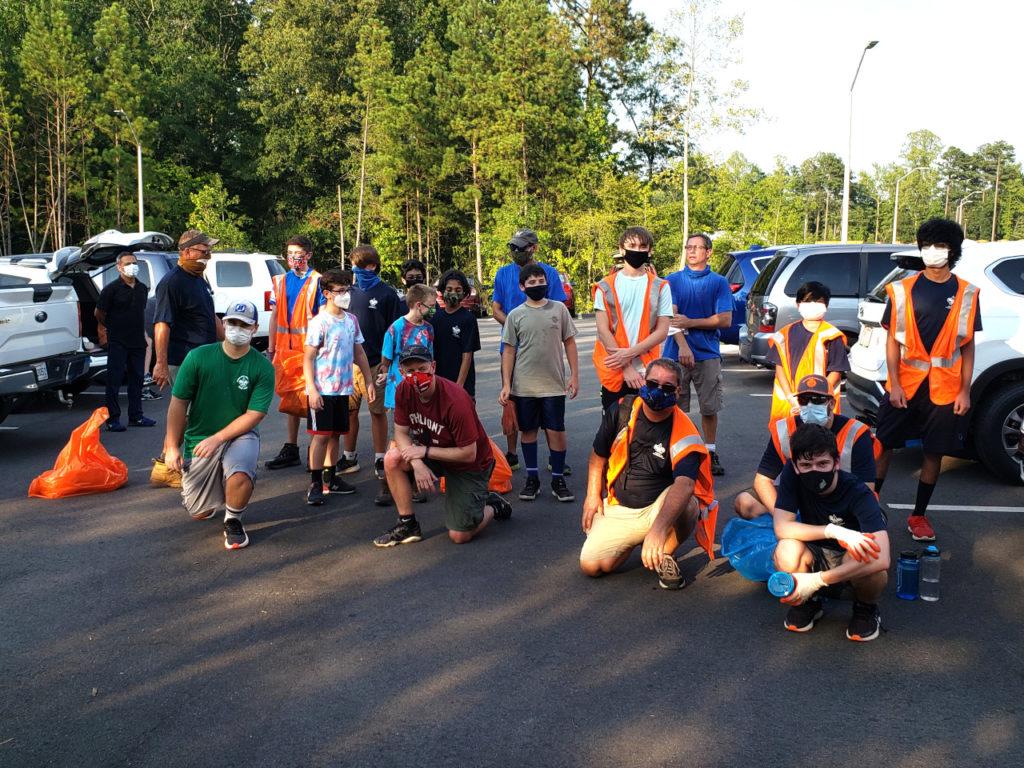 As of 7 pm today July 20 Green Level Church Rd now has 20 big oranges bags less trash littering it sides.
Thanks to 10 Scouts and 10 leaders and parents the cleanup went well. With temps hovering around 96 degrees the crew did not waste any time.
The top two finds ..
A $1 bill in several pieces, with some searching enough was recovered for a bank to replaced it.
The most viewed item was a deer head skeleton with the structure intact including all the teeth. They are Scouts!
Thanks to all who participated.
The Apex Lions Club Adopt A Highway runs Kelly Rd North (from Olive Chapel intersection) along Green Level Church Rd to Green Level West intersection. It is approximately 3 miles long.